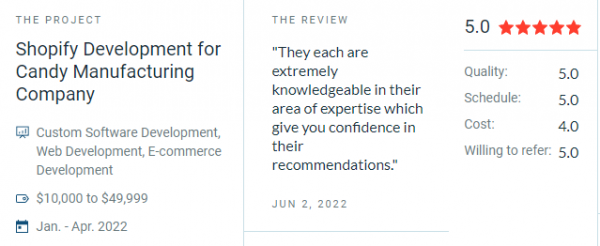 Philly Marketing Labs Delivers on E-commerce Project
E-commerce has changed how companies do business, with sellers showcasing their products online rather than in brick-and-mortar stores. As a result, there is a need to create e-commerce stores that reflect a perfect blend between aesthetics and functionality.
WooCommerce, Magento, PrestaShop, OpenCart, and BigCommerce are some popular e-commerce platforms. Besides these, Shopify is a preferred choice for online sellers who want quality, efficiency, simplicity, and rich features.
The digital marketing world changes regularly, and staying up to date isn't always easy. We pride ourselves on remaining innovative and proactive regarding the latest developments in the marketing ecosystem.
We recently had the opportunity to work with YumEarth, a candy manufacturer, on their website. We updated the backend and the Shopify theme of the site. Our work was not only focused on design but also on site speed and performance.
Our work improved the site's engagement rates during a seasonally slow period for the brand. Additionally, the site received great feedback from consumers on the new look and feel.
"The team's project management was excellent with clear timelines and deliverables. They kept to the tight timeline and managed expectations perfectly." – Sasha Auguste, VP of Marketing, YumEarth
It's always gratifying to receive such a lovely review from our clients. We constantly push ourselves to deliver quality services to our clients, and we are happy to see them succeed in their endeavors.
In addition to this lovely review, Philly Marketing Labs is also highlighted on Top Design Firms, as a leading PPC services provider. A sister company to Clutch, Top Design Firms compiles and organizes companies offering marketing, design, and development services. It aims to help buyers find the right company for their project.
Our industry changes and grows – we pride ourselves on our ability to learn, adapt, and be innovative. Get in touch with us, and we will get back to you shortly.