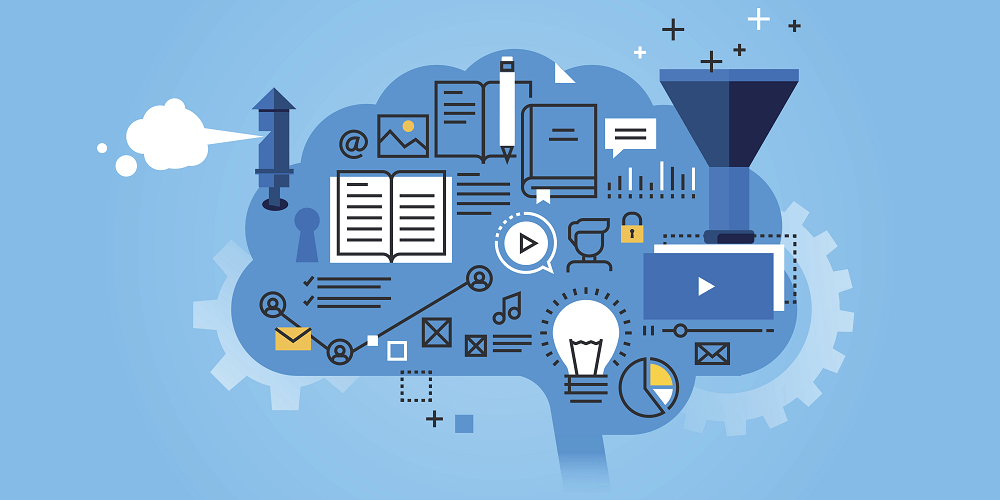 SEO Changes of 2016
From algorithms to operations, the search engine giant Google adjusted its processes and policies. While this was happening, the world increasingly accessed information and web content via handheld devices. Consumer confidence in online spending continued to skyrocket. The importance of digital marketing grew…
Here are some of the changes that occurred within the world of SEO in 2016:
Google's Penguin Update an update, it runs in real-time.
What does this mean?
When Google first implemented what has come to be known as the Penguin Update, it caused a downgrade of ranking for many websites for having too many poor quality, inbound links stemming from spammy websites. Penguin is no longer an update. It is now a part of Google's core ranking algorithm.
How will I be affected?
If you have not recently engaged in black-hat, link-building techniques typically used to try to manipulate rankings, you should not be affected. If you have recently built questionable links, you can expect to be downgraded the next time your website is crawled and indexed by Google.
What should I do?
Typically, it is best for your website if you try to build your brand through customer interaction and story-telling and not just through links. If you think your site is being penalized by the Google Penguin algorithm, our SEO team can assist with a website audit which will include a thorough backlink analysis.
Google announced it moved to a "Mobile First" ranking system.
What does this mean?
Since more users are now accessing the web via their mobile devices, Google has consequently adjusted its rankings for searches based on the mobile version of a website, even to desktop users. Websites with responsive design will render properly regardless of viewing browser.
How will I be affected?
As a user, you should see more mobile friendly sites regardless as to whether you are using a mobile device or a desktop. For the most part, it should be a better experience; however, time will tell if there are glitches to this approach. If you are a website owner and your site is not mobile friendly, you can expect your website to be downgraded in Google's rankings. Google will be showing the sites that render best in mobile devices with priority over those that render well in desktop view only.
What should I do?
As a website owner, make your site mobile-friendly ASAP! If you are not sure or would like to discuss how your website could be improved for customer experiences on mobile devices contact us at Philly Marketing Labs for a no-obligation consultation. As a user, enjoy the increasingly mobile-friendly web!
AMP – Accelerated Mobile Pages are Born
What does this mean?
AMP means that certain mobile pages are able to load almost instantaneously due to the implementation of technology that modifies the page coding to some basic core elements and rules. Google's AMP Cache can also store a pre-loaded version of the page so that it is able to load quicker straight from the SERP.
How will I be affected?
As a website owner, your AMP pages will provide better overall user experience. Faster page loads are better and the potential for losing viewers while a slow page loads is minimized. The transition to a Mobile First model by Google couple with what we already know about Google's preference for quick-loading web pages, can only mean your AMP pages will be served more than a non-AMP page. As a visitor of websites via  mobile devices, you will have access to quicker loading pages, which is a good thing!
What should I do?
Updating the core pages of your website with AMP markup will help those pages rise to the top of the search engine results while delivering a more streamlined experience for your website visitors.
Local SEO Results Shaken Up with the Google "Possum Update"
What does this mean?
Touted as the Google's biggest update to Local SEO since the Penguin update in 2014, the Possum Update shook up the local business search results with a new filter. Local listings were trimmed up to eliminate irrelevant duplicate listings for the same company with different locations. Additionally, some sites discovered they were now ranking for many more terms than they had prior to the update.
How will I be affected?
If you have a small business website and your location falls just outside city limits, you may have seen a huge spike in rankings and have been enjoying some added exposure and website traffic.
What should I do?
Make sure you are keeping your Google My Business and other online business profiles up-to-date and accurate, especially when it comes to the locations you service.
Rank Brain (AI) Ran for an Entire Year
What does this mean?
Rank Brain is the term given to the Artificial Intelligence system in place within Google's Hummingbird search algorithm. Google has admitted that Rank Brain is the third most important factor in a website's rankings. Rank Brain uses machine learning to understand text-based concepts better as well as uses success data of a website, such as CTR, to score it from 1-10 (ten being the most relevant).
How will I be affected?
As a website visitor, this should be a seamless process that is unnoticeable. As a website owner, it is helpful when Google can see your site perform well for terms that it is being served for. The better it performs, the more likely it is to score well with Rank Brain.
What should I do?
Make sure to optimize the meta data of important pages on your site to improve your CTR. Improve landing pages to be in line with what the user expects. The better your web pages perform for users, the more likely it is that Rank Brain will take notice and give it a higher score. Creating useful and engaging content will also positively affect this area.
Google was Granted a Patent on Context Vectors
What does this mean?
The aforementioned Rank Brain uses AI to turn content into mathematical formulas called "context vectors." These context vectors are used to categorize information into subsets, using related terms and a scoring system to determine the result. Google calculates the scoring system in part by identifying the number of times a unique term is found across domains in order to help classify the information. Read more about the Google patent on context vectors.
How will I be affected?
This change means the intelligence of the search bots will only continue to mature. Through its experiences, it will continue to improve its ability to understand the true intent of the user; which in turn, will improve Google's ability to provide a more accurate result with each and every search query.
What should I do?
It has always been important to make sure your website content is rich with important keywords. That is not changing, so continue this throughout your websites. Try to keep your content full of words that would only be found in your niche in order to help you rank well in search results. Always avoid keyword stuffing. Make sure your keywords are relevant to the page and use them in logical ways so that they make sense for your industry/niche.
My Prediction:
Looking forward, the speed at which search engines will be able to understand the connections between content and user intent is going to increase. The need to keep up with technology will continue to play a factor in SEO. Making sure your website has SEO best practices implemented will always be important. Proper keyword usage, the publishing of extremely relevant content, and online popularity along with a mobile first approach will continue to be a big part of any successful organic search strategy.
Have a great year!