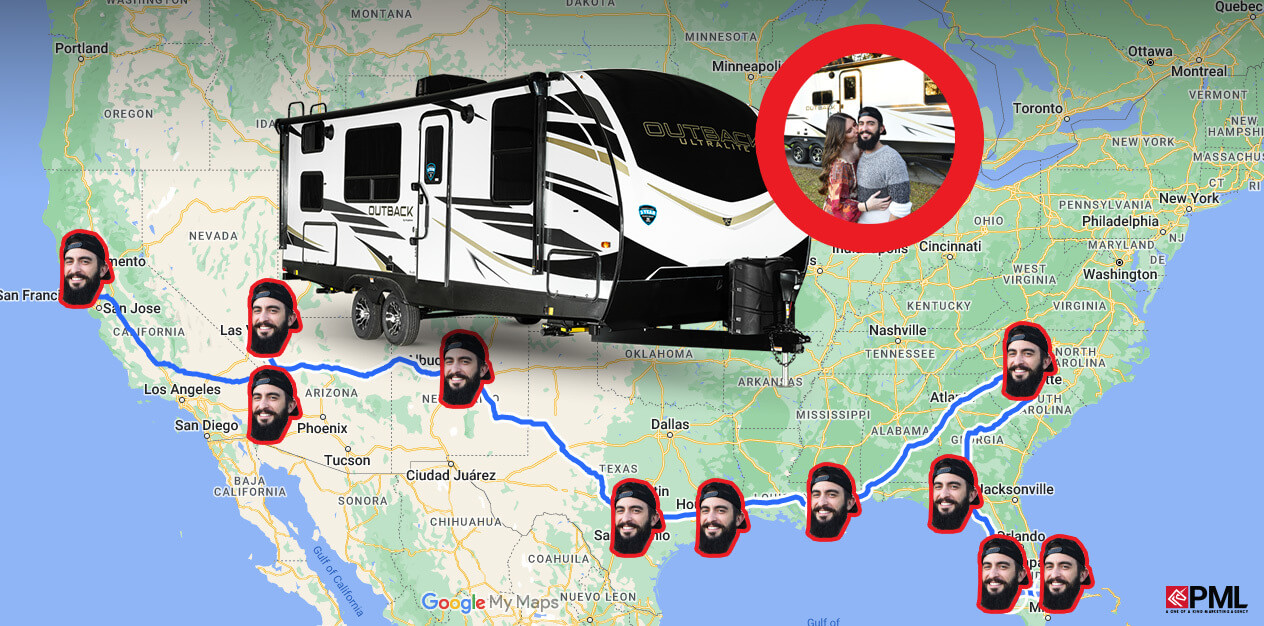 Ditching the Desk: Working Remotely & Traveling the U.S.
With the outbreak of Covid-19 in 2020, employers were forced to adapt to the circumstances of the virus. This led to a drastic shift in the workforce to provide remote positions to maintain health and safety for employees. Philly Marketing Labs had the advantage of being way ahead of the curve because PML has been a remote workplace since its inception in 2008.
Like so many others during the pandemic, I too sought a remote job in my field to try to claim back some work/life balance in my life. Philly Marketing Labs was the perfect fit; PML exploded with the comradery, expertise, fast-paced, and remote-work elements that I desperately wanted. After being hired, I quickly acclimated to the work hard, play hard environment with their newly implemented 4-day work week. Work/life balance is so important to the health of any employee and Philly Marketing Labs makes sure it's a priority.
During the holiday season, my fiancé and I decided to take our 2022 Keystone Outback Ultralite Camper on the road to stay in North Carolina to visit her family. We knew we may have to work out of the camper for a few days. Thanks to significant technological advancements in recent years we found our solution through Youtubers, RV community support forums, and trial and error. The most powerful 5G device we could find was the Inseego offered by Verizon and T-Mobile. While the device can be slightly costly, it offers 100 GB of 5G service for only $25 a month. Erring on the side of over cautiousness, we bought both the Verizon and T-Mobile plans to ensure that no matter our location, we would have fully functioning WIFI working at a capacity to be in Zoom meetings all day without a hitch.
After the holidays, my fiancé and I had a serious conversation about doing this full-time and decided to go for it. With the support of Philly Marketing Labs, we were able to confidently make the decision and head on the road to a new destination. With the reassurance of quality internet service, we quickly found out that working from our camper was not as hard as we thought it would be. In fact, it was actually quite enjoyable. We had great service and were able to work in a new destination seamlessly while visiting North Carolina for a whole month. Our camper became our dream home on wheels. We converted the bunk-bed bedroom into an office, and hit the road! We have now been traveling since December and have made it all the way from Florida to California. We have stopped at 9 campgrounds and efficiently worked 40 hours a week while traveling on the weekends (our Wifi is truthfully better and more stable now than it was back in our townhome). This type of work/life balance would never have been possible until working at PML.